Do you feel unhappy with the way that your smile appears? Whether you have spotted new aesthetic flaws or have wanted to makeover your smile for some time, you can enhance the appearance of your teeth with help from your dentist. Schedule an appointment with your Hartland, MI dentist to find a cosmetic dental treatment plan that suits your unique needs.
You can have a more streamlined experience at the dentist's office when you know what to expect before you arrive. Read on to discover what will occur when you visit your cosmetic dentist for a consult appointment.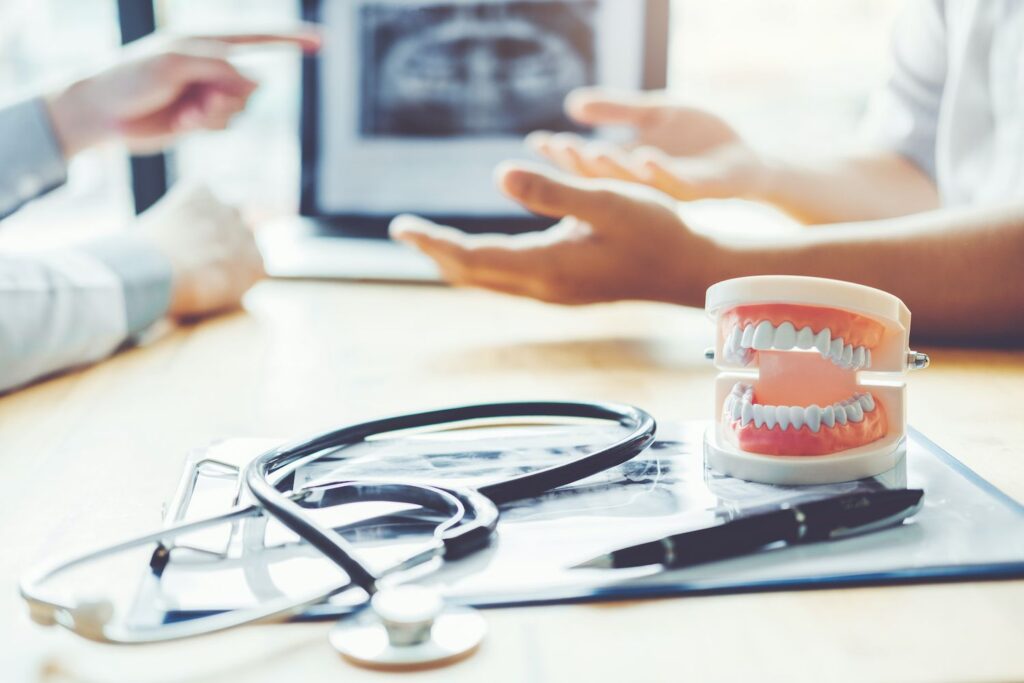 What Happens During a Cosmetic Dental Consultation?
Evaluate Oral Health
Though you might schedule this dental appointment to learn about cosmetic treatment options, your dentist will first want to evaluate your oral health. They will look at your teeth and gums for signs of dental issues like cavities or gum disease. Then they can offer treatment for these problems before pursuing cosmetic dentistry.
You can see optimal results from your smile enhancement dental work if you have a strong, healthy foundation from your natural teeth. Dental issues could hinder your cosmetic treatment, so follow your dentist's recommendations when it comes to dental care.
Plan Personalized Smile Design
Once you have a healthy smile, you and your dentist can discuss your smile aesthetic goals. Let them know about any issues you have with the way that your smile looks along with your desired results. The dentist will factor your goals with your existing dental structure and medical history to develop a personalized treatment plan that will work for your smile.
At this time, the dentist can let you know which treatments will best help you accomplish your goals and what the results should look like. They will maintain open communication with you through each step of the process to ensure you remain at ease. If you have questions after this appointment, do not hesitate to give your dentist a call.
Schedule Cosmetic Dental Work
Next, you will meet with the front office staff of the dental practice to schedule any necessary dental work. Your dentist will tell you how many sessions you will need and how long each appointment should take.
Some treatments will only need one visit to complete, such as dental bonding. Other cosmetic dental procedures, like porcelain veneers, will need three or more total appointments. After an initial consult, a dentist will need to prepare the surface of the teeth and then once the custom-made veneers are ready, you return to the office to receive them.
Treatments like teeth whitening may vary in the number of sessions you need. The dentist can perform in-office treatment to brighten your smile. But you can also use take-home whitening kits provided by your dentist to complete this treatment at home.
Learn more by scheduling a consultation with your dentist in Hartland, MI today online. Or you can reach a staff member at our dental practice by phone at 810.255.5203.