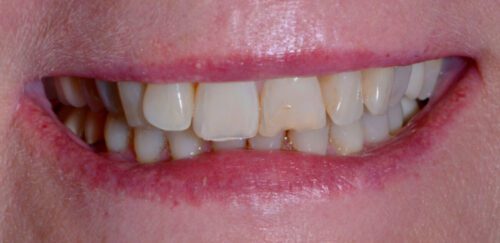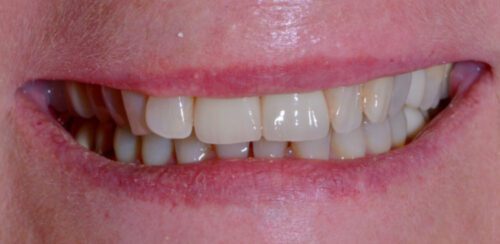 Veneers
There are many treatment routes for chipped front teeth. Every case and every patient's needs are different, but in this case, 2 veneers were able to achieve the excellent result we all wanted.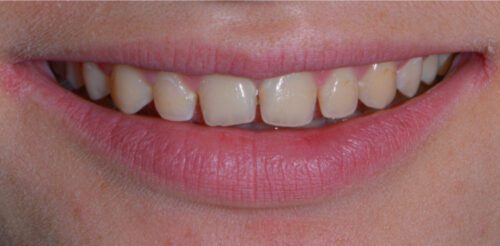 Veneers
This patient was unhappy with both, the spacing and the shade of her teeth. After very conservative tooth preparations, custom porcelain veneers were hand-crafted by our ceramist. We always aim for a natural shade that complements our patients' facial architecture. Now, her newly enhanced smile lights up the room!
Crowns
Years of grinding and clenching had chipped and reshaped this patient's teeth. He was eager to see if there was a way to bring back the smile that his wife fell in love with! After these porcelain crowns were cemented, we made the patient a custom night-guard to help avoid further damage to his teeth from his nighttime grinding habit. Longevity is always part of the goal!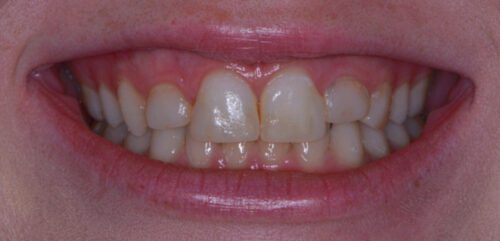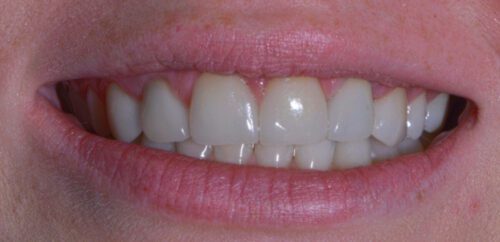 Implants and Crowns
Teeth are interesting! This patient had retained 'baby teeth' as her lateral incisors. Her previous dentist had placed multiple composite fillings to close spaces between her teeth. The composites stain over the years and the patient was unhappy with the overall esthetics of her smile. By removing the 2 remaining baby teeth, placing implants in the respective sites, and conservatively preparing the neighboring teeth for porcelain crowns, we were able to bring her smile dreams to life with an awesome result. Some cases, like this one, require extensive planning and stages of treatment…but seeing our patients overjoyed with their new smiles makes it all worth it!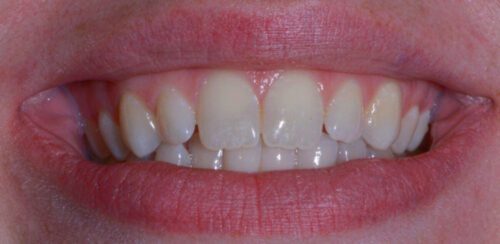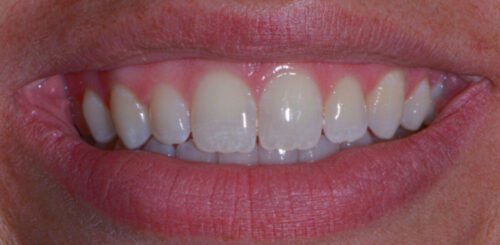 Invisalign
Invisalign was the perfect solution for this patient. In under 6 months, we were able to move and rotate her anterior teeth and the result was a much more naturally esthetic and evenly distributed smile!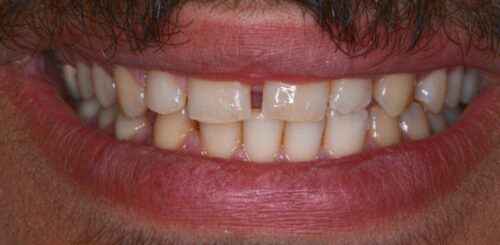 Invisalign
This patient was used to not smiling in photos because he really did not like the spacing between his front teeth and some of the malalignment elsewhere. After 7 months, he is smiling and showing off his teeth every chance he gets!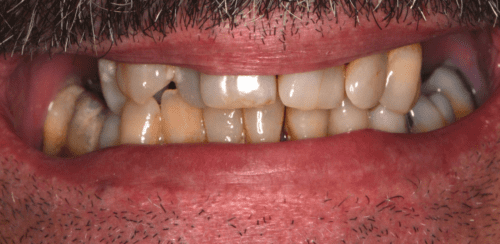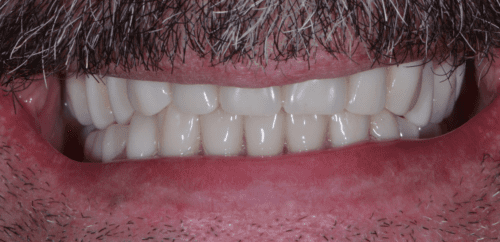 This patient was in need of a full mouth makeover. We were able to achieve this beautiful outcome with a pair of Snap-On dentures. These dentures fit perfectly on a set of implants, which locks them into place until the patient wants to pop them off himself. These are a much more retentive and comfortable alternative to conventional dentures. We are glad to see our patient smiling proudly again!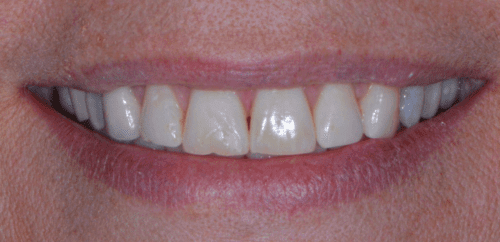 This patient did not like the spacing and misalignment of her teeth. After 5 months, her teeth were much tighter together and she was elated with her new smile! The power of Invisalign was on full display here!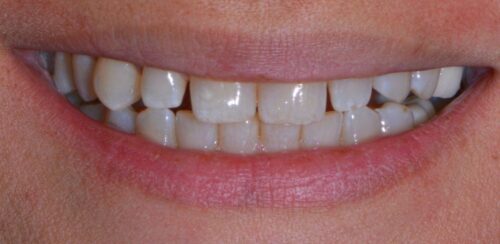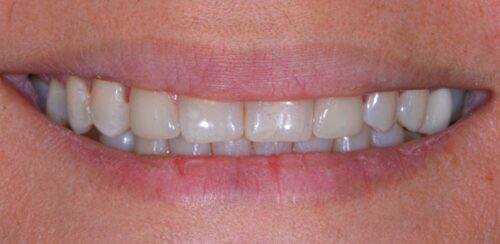 Invisalign and Veneers
With a 7 month Invisalign treatment course and a pair of beautifully custom shaded veneers, we were able to achieve this fantastic result!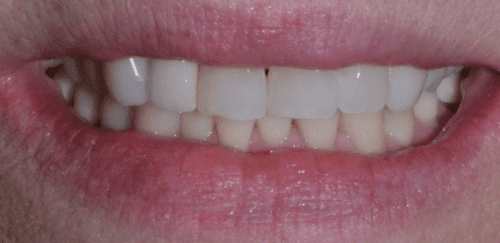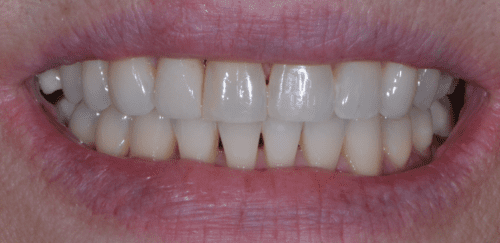 Invisalign
This patient was so happy with her awesome clear aligner results! In just 11 months, we were able to correct fairly significant crowding and get her smile and her bite lined up really nicely!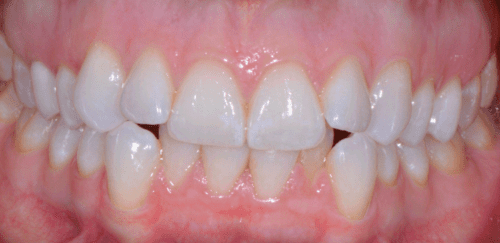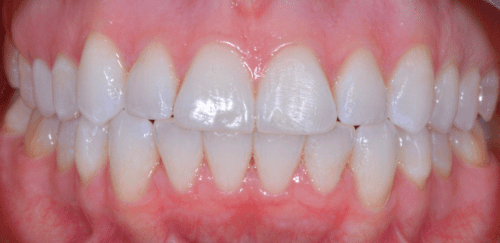 Invisalign
Properly aligned teeth allow for well distributed bite forces and help preserve your teeth in a healthy way for the entirety of your life. With this case, we were able to achieve a beautiful esthetic outcome...and more importantly, properly fix this patient's malocclusion! It took about 11 months and a lot of great compliance to achieve this awesome result!