Did you know that you can treat gum disease with dental lasers? Dental lasers are small, handheld dental tools that we use to address "gummy smiles" and infected gum tissues. Lasers act as cutting instruments that use light and heat to address gum tissue. Dr. Michael Sesi helps patients improve their gum health with laser dentistry in Hartland, MI. He uses dental lasers as general dental treatments that prevent the spread of bacterial infections from the gums to the teeth.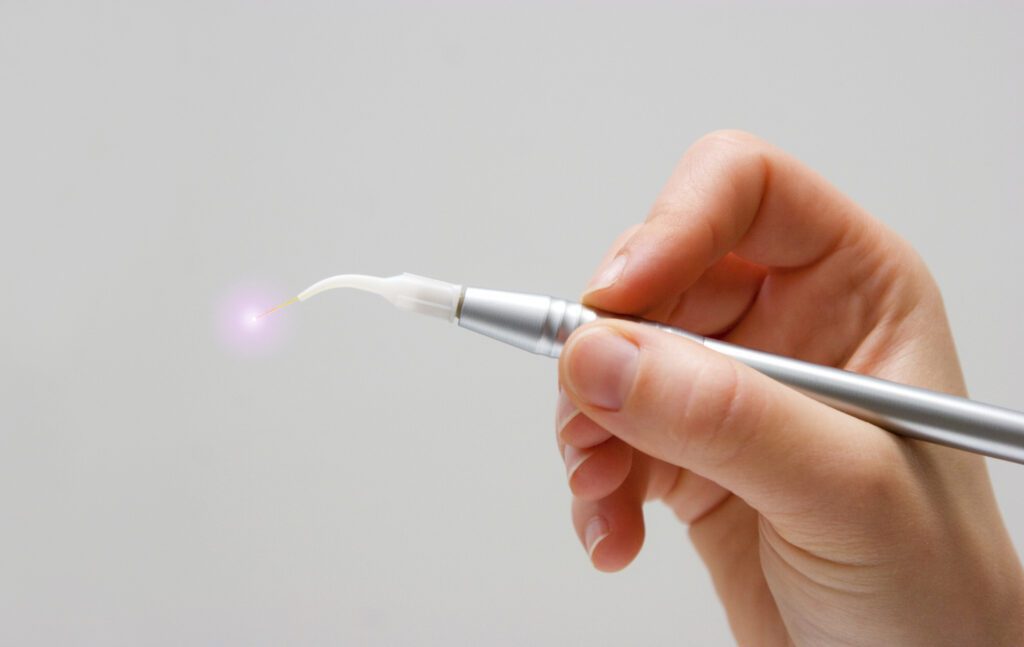 Gum Disease and Dental Lasers
Patients with gum inflammation may also experience:
Red or purple gums
Sensitivity to temperature
Irritated, painful gums
Over time, as gum inflammation turns into gum disease, patients may notice:
Bad breath (halitosis)
Gum recession
Loose teeth
There are multiple benefits of lasers that we use to address gum infections and inflammation. Dental lasers:
Do not need sutures
Offer quiet, comfortable treatment
Often do not need sedation or anesthesia
Help regenerate healthy tissue
If you have gum problems and want an alternative to gum surgery, ask us about dental lasers. Laser dentistry is a safe and modern way to treat gum tissue.
Treat Gum Disease with Laser Dentistry in Hartland, MI
We offer gum contouring and gingivectomies with dental lasers. Gum contouring is a great treatment for patients with "gummy smiles". A gummy smile occurs when there is excessive gum tissue above the top teeth or below the bottom teeth. Using a dental laser, we can precisely contour the gum tissue to show more of the natural enamel.
A gingivectomy removes infected gum tissue from the mouth. Many dentists use conventional dental tools to perform gingivectomies. However, unlike dental lasers, these tools are loud and cause vibrations that can cause discomfort. With dental lasers, our team can easily and painlessly cut away diseased tissue. We may also recommend gum grafting to place healthy gum tissue where it is needed and cover the tooth roots. 
Schedule a Consultation Today
Are you interested in learning more about laser dentistry? Call Hartland Dental Care for a consultation today at 810-255-5203. You can also request a dental appointment with us on our website.