Welcome to Hartland Dental Care. Our office is proud to offer comprehensive dental care to all of our patients. Dr. Michael Sesi, our lead dentist, offers cosmetic, general, and restorative dental care to help patients maintain healthy smiles. As a family-centered dental office, we work with patients to fit dental cleanings and exams into their busy schedules. We also provide treatments for patients as they grow older. Our dentists encourage parents to bring their children to regular dental visits to help them learn how to care for their smiles and develop healthy habits. We can provide comfortable care for patients in every stage of life, from cavity prevention with dental sealants to implant treatment and whitening solutions.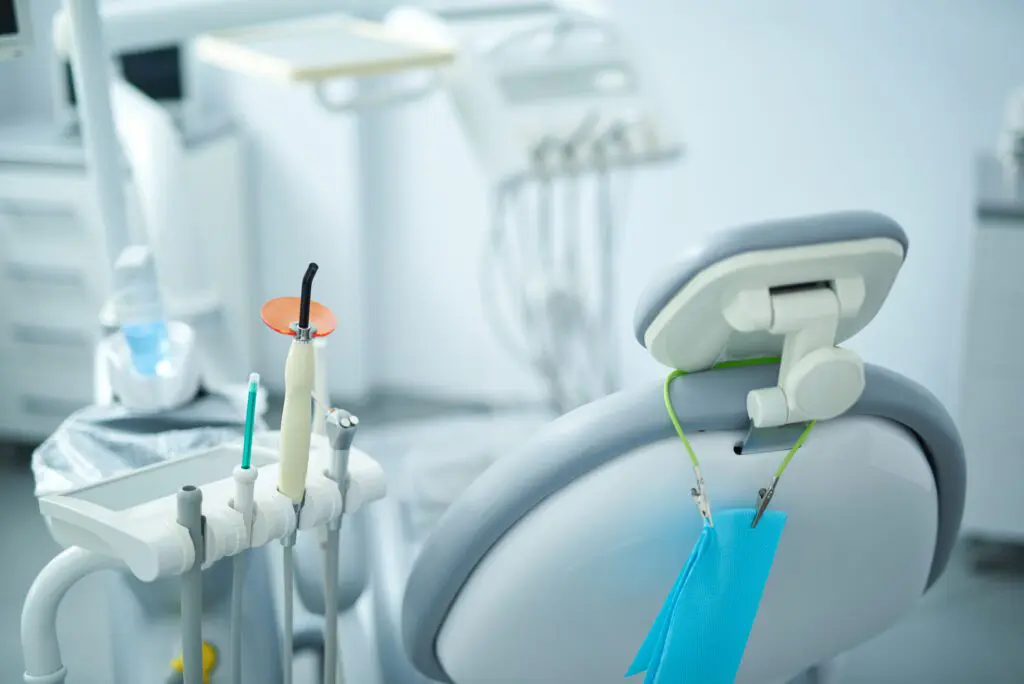 Why Choose Hartland Dental Care?
Our team knows that it can sometimes be difficult for patients to visit the dentist if they have dental fear or anxiety. We encourage patients to contact our office so we can accommodate them at their next dental appointment. Our office is a friendly space where we want all of our patients to feel comfortable. We also offer dental sedation as needed for patients so they can receive pain-free, relaxing care.
Lead dentist Dr. Michael Sesi specializes in cosmetic and general dental care. General dental care is a branch of dentistry that focuses on helping patients maintain their smiles. Cosmetic dentistry improves the health and aesthetics of the smile. Dr. Sesi works with professional oral surgeons and local specialists to deliver proven and long-lasting dental solutions. 
Community Involvement
At Hartland Dental Care, we are committed to giving back to our community. Our dental office donates to:
Hartland High School Athletics
Livingston Country Sheriff's Dept.
Hartland & Deerfield Firefighters Association
Cromaine Library in Hartland
Howell Nature Center
We give our patient families tickets to local spots like the Cider Mill and Howell Nature Center. Our office enjoys working with our local community and providing enjoyable experiences for our patients to support local businesses and associations. 
Modern Technology and Dental Services
We use the latest dental technology to diagnose our patients. Additionally, our dental services provide comprehensive care for patients with a variety of dental needs:
Digital X-rays 
We take dental x-rays at routine appointments to keep track of our patient's oral health. With x-rays, we can see a more detailed image of the teeth, gums, and jaw. Unlike traditional dental x-rays, we can automatically save and send x-rays. Digital x-rays are also a safer option because they emit 80 percent less radiation.
Invisalign
This alternative to metal braces uses clear trays to straighten teeth. Invisalign offers custom-made aligners that provide comfortable, efficient care for patients with crooked or misaligned teeth. The clear aligners are discreet and removable so patients can brush their teeth and eat without restrictions. 
Zoom! Teeth Whitening
Philips Zoom! teeth whitening offers in-office and take-home treatment for the convenience of our patients. In-office whitening consists of four 15-minute treatments. We apply the Zoom! whitening gel to each tooth and then use a special lamp to cure the gel. Then, we remove the gel and repeat the process. Alternatively, we offer take-home whitening trays and gel. Our team works with patients to determine if take-home or in-office whitening works for them.
Dental Implants
Our oral surgeon provides implant treatment to patients with one or more missing teeth. Dental implants are durable and versatile restorations that replace single missing teeth. Implants are titanium metal posts that our surgeon places in the jaw bone beneath the gums. The implant posts fuse with the jaw bone tissue over time to create a stable foundation for restorations. With dental implants, patients can speak, eat, and smile with teeth that look and function naturally.  
Contact Our Hartland, MI Dentist Office
Do you need a new dentist? Call our office at 810-255-5203 or request a dental appointment with our dentists on our website. Hartland Dental Care sees dental patients from Parshallville, Hartland, and Livingston County, MI.