Do you or your child play contact sports? You need to wear a sports mouthguard. Sports mouthguards protect teeth and braces during contact sports. Contact sports are sports where there is contact between players, such as hockey, lacrosse, or football. Mouthguards are a general dental treatment that protects the smile and prevents further problems left by dental injuries and tooth loss. At Hartland Dental Care, Dr. Michael Sesi can create custom mouthguards for children and adults in Hartland, MI. he works with patients of all ages to find the best solutions to preserve and protect their oral health.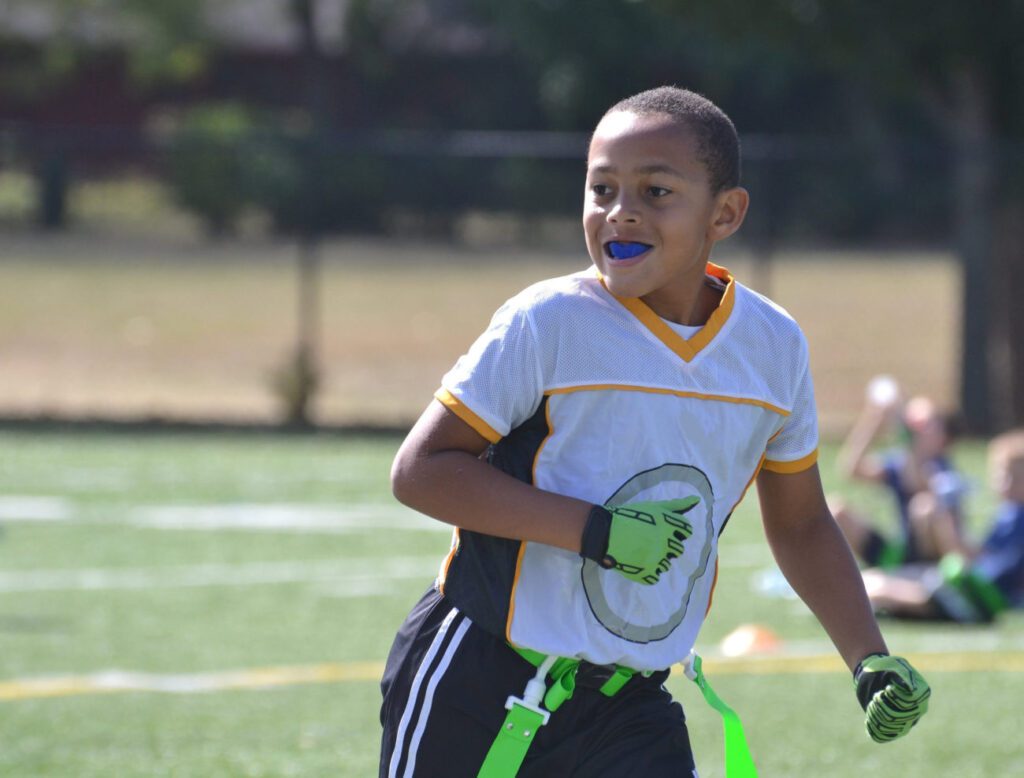 Why Wear a Custom-Made Sports Mouthguard?
Store-bought mouthguards do not offer a custom fit. As a result, patients may feel like they need to clench their teeth to keep their mouthguard in place. However, this is not only distracting but also places pressure on the jaw joints and muscles. Jaw stress and pressure can contribute to problems like TMD. Over time, TMD leads to jaw and tooth pain as well as teeth clenching and grinding. 
Wearing a mouthguard made for your smile can minimize dental injuries and properly protect braces. Patients who wear a properly fitting sports mouthguard can also focus on the game, not their mouthguard. 
Custom Mouthguard Treatment and Care in Hartland, MI
Our dentists take dental impressions to make custom sports mouthguards. We send these impressions to a local dental lab which creates the sports mouthguards out of flexible plastic. Once the mouthguards are complete, we ensure they fit properly and feel comfortable.
To care for your mouthguard, wash it with antibacterial soap and warm water. Do not use hot water because this can warp the mouthguard's plastic. You can also purchase a dissolvable mouthguard cleaner to soak your mouthguard. 
Receive a Mouthguard Today
Does your child need a new mouthguard for the upcoming sports season? Do you need a mouthguard for your own games?  Schedule your next dental appointment with our team on our website. You may also contact us at 810-255-5203. Additionally, please let us know if you have questions for us and we will always be happy to help.