Do you have multiple missing teeth? Is your old denture preventing you from eating the foods you love? Dentures are dental restorations that offer replacement teeth for patients with rows or arches of lost teeth. Typically, dentures are made of acrylic with a pink-colored base and false teeth. Complete dentures replace full tooth arches while partial dentures replace several consecutive missing teeth. Dr. Michael Sesi collaborates with implant dentists to provide long-lasting dentures to patients with missing teeth in Hartland, MI.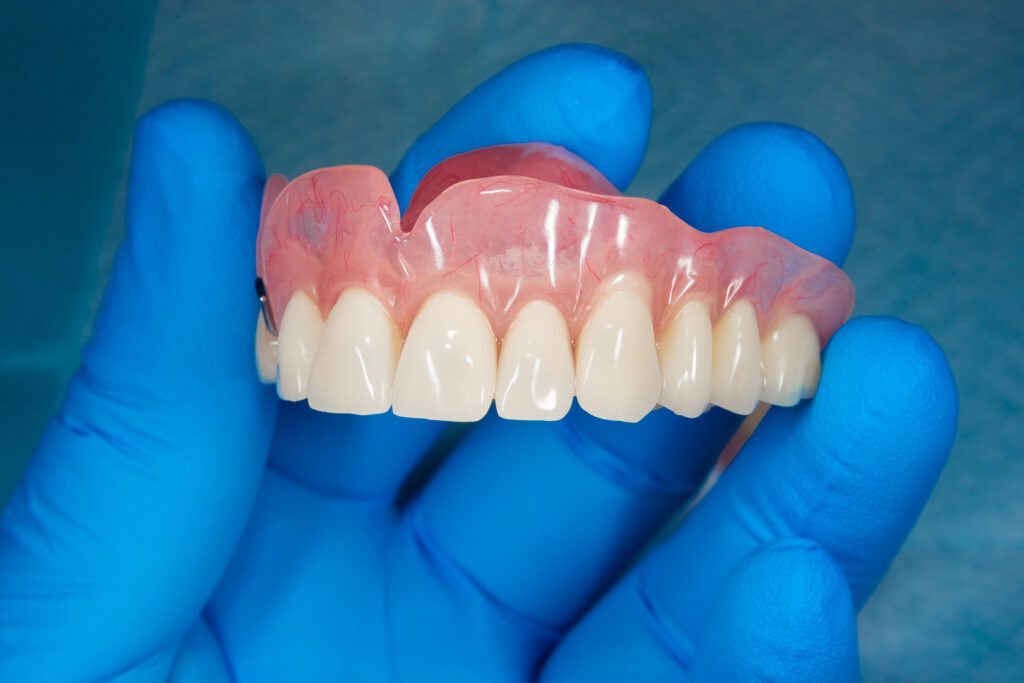 Conventional vs. Implant-Secured Dentures
There are two main types of dentures: conventional and implant-supported dentures. Conventional dentures are probably what many patients think of when they think of dentures. Patients can remove these dentures and place them over the gums with adhesive. However, conventional dentures can slip around the mouth and do not provide the full biting force of natural teeth.
Implant-supported dentures use multiple dental implants to secure false teeth. Unlike conventional dentures, implant-secured dentures help patients bite and chew normally. Patients can eat more foods with implant-secured dentures and smile with confidence. 
Treatment with Dentures in Hartland, MI
To begin treatment, Dr. Sesi takes digital impressions of the smile. He sends these impressions to a local dental lab which creates the custom denture. Dr. Sesi works with an oral surgeon to place implants and secure dentures. Patients who want implants for their dentures may need bone grafting to create sufficient healthy bone tissue to support the implant posts.
Once we ensure that patients are in good oral health and have sufficient bone tissue, we will begin implant treatment. The oral surgeon places the implants in the jaw bone beneath the gums. Over three to six months, the implant posts fuse with the bone tissue. When the implants heal, we will place the custom denture. Although it will take time for patients to get accustomed to their new smiles, dentures will eventually begin to feel natural. 
Restore Missing Teeth
Do you want implants for your denture? Call 810-255-5203. You can also schedule a dental consultation with Dr. Sesi and his dental team online. Our team is here to help you if you have any remaining questions or concerns.