A dental emergency is a sudden or severe dental problem that requires immediate care. Patients can call Hartland Dental Care if they have a dental emergency at 810-255-5203. We offer preventative dental care to stop the further development of dental problems. However, we ask patients to receive professional medical care first if they have sustained physical injuries. You can call our office once you're healthy and need dental care.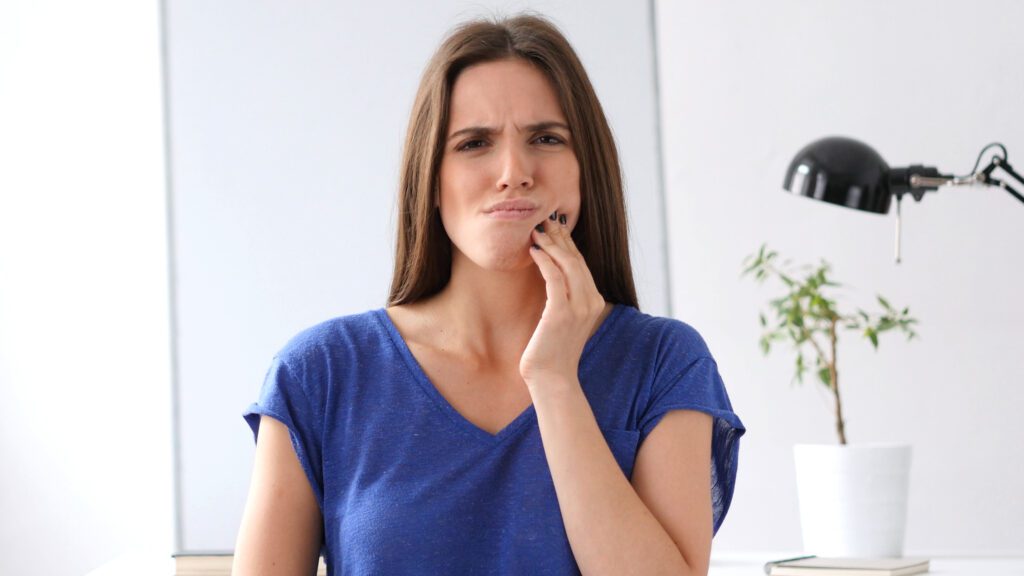 Types of Dental Emergencies in Hartland, MI
Hartland Dental Care provides emergency dental services for patients with a variety of dental problems. Some of the most common dental emergencies include:
Lost Permanent Tooth
Have you just knocked out a tooth? If you can find the tooth, hold it by its crown and rinse it in cool water. You can place the tooth back in the socket and gently bite it down to place it back in the mouth. If this does not work, place the tooth in a cup of saliva and call our office. We offer dental implants if we cannot reattach the tooth. Implants act and appear just like natural teeth because they secure restorations at the root.
Toothache
Do you have severe tooth pain? There are many possible causes of toothaches, from dental injuries to an abscessed tooth. Contact our office and tell us if you have any other symptoms or circumstances leading to your tooth pain. We will help find and treat the source of your pain. Our office offers gum disease treatments, root canal therapy, and extractions as needed.
Broken Restoration
Have you just broken a dental filling, tooth crown, dental bridge, or denture? Do not try to put your restoration back in your mouth. Instead, bring your restoration if you can locate it to our office. We will determine if we can place the restoration back or create a new restoration. 
Excessive Bleeding
While bleeding gums are a sign of gum inflammation and only need a good dental cleaning, other signs of bleeding in the mouth require more prompt care. Patients will experience bleeding after tooth extractions. It is normal for patients to experience bleeding at their extraction site. We recommend that patients keep gauze in place in these areas as the bleeding will subside after a day. However, if patients continue to experience bleeding one or two days after their procedures, they need to contact our office. 
Object Stuck in Teeth
The best way to remove an object stuck between your teeth is to gently floss. If you cannot remove the object, contact our office. Do not use any other methods to try to remove the object because this can damage your natural enamel.
Treat Your Dental Emergency Today
Do you have a sudden dental problem? Are you looking for professional dental help because of an emergency? Call Hartland Dental Care at 810-255-5203. If you have a dental problem that does not require urgent care, you can schedule your next dental appointment on our website. Let us know if you have questions about your emergency and we will gladly help.