Are you looking for a dental office that offers complete care for each member of your family? At Hartland Dental Care, Dr. Michael Sesi takes a personal approach to treating his patients. Dr. Sesi works with his patients individually to understand their cosmetic goals, budget, and current dental needs. Fully understanding his patients allows Dr. Sesi to provide comprehensive care. As a general and cosmetic dentist, Dr. Sesi helps patients maintain their oral health and improve the aesthetics of their smiles. He wants patients to remain educated about their oral health to learn how to care for their smiles when they aren't in the office. If you are a new patient, we welcome you to discover patient information for our office in Hartland, MI, on this page. We will review what happens at dental appointments and answer new patients' questions about our practice.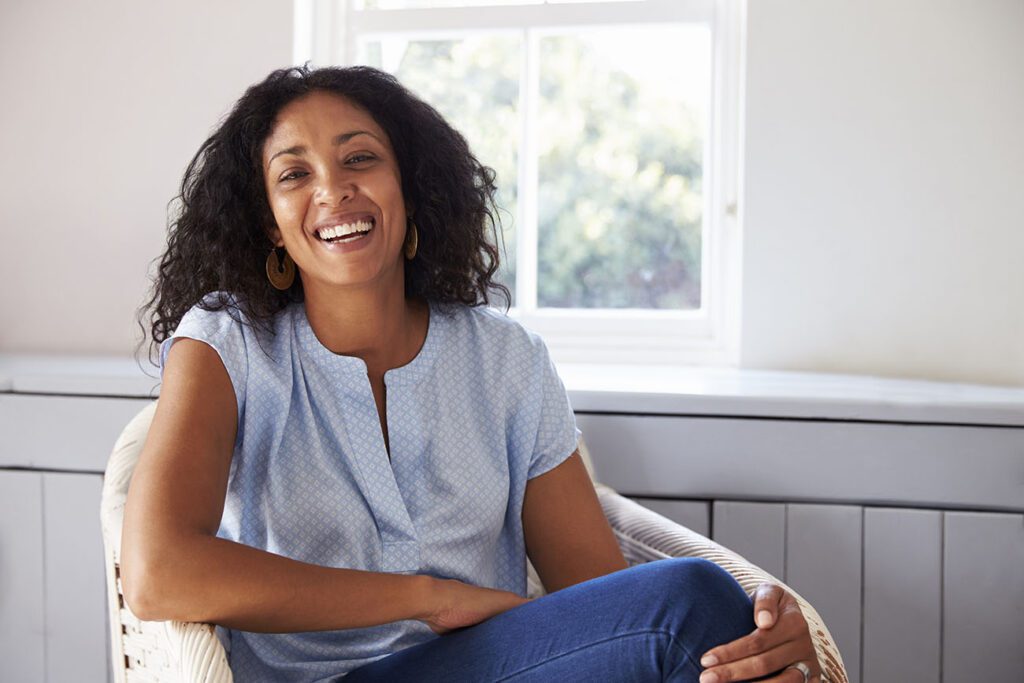 Why is Routine Dental Care Important?
We offer dental cleanings, x-rays, and exams at regular dental appointments. Our hygienists remove plaque and tartar during dental cleanings using stainless steel dental tools. Professional cleanings are crucial to improving oral health because even if patients have an excellent oral hygiene routine at home, they can miss hard-to-reach areas in the mouth. In addition, our dental hygienists have access to tools that clean bacterial buildup between teeth and the back of the mouth.
Our dental office utilizes digital x-rays to get a complete view of the smile. X-rays are a key part of treatment planning and show problems we cannot see with the naked eye. We will occasionally take dental x-rays at regular appointments and note any changes in the smile and symptoms from our patients. With x-rays and scans, we can also plan Invisalign treatment and oral surgery.
Dr. Sesi and his team will also provide examinations and consultations for patients with active dental problems. During examinations, dentists look for signs of gum disease or tooth decay. Common symptoms of gum disease include gum recession, swollen gums, and gum sensitivity. Patients with tooth decay often experience toothaches, sensitive teeth, and cavities. We also screen for oral cancer, which is marked by chronic mouth sores or red and white patches in the mouth.
Patient Information in Hartland, MI
Learn more about our office with these website links:
Q&A For New Patients
Here we will answer questions that many new patients have about our office and their care:
Does your office accept dental insurance?
We accept many types of dental insurance, including Delta, MetLife, Cigna, Aetna, Healthy Kids, and Blue Cross Blue Shield. Do not hesitate to ask our office any questions about your insurance or payment plans. 
Do you accept new patients?
Yes, Hartland Dental Care welcomes new patients to make their first appointments in-office. Contact us at 810-255-5203 or make your next appointment on our website.
What should I bring to my first dental visit?
New patients should provide us with their insurance information prior to their appointment. Additionally, patients should contact their prior dental office so they can provide us with the patients' dental history. Bringing an insurance card and payment method streamlines the process.
How often should I schedule dental cleanings?
Patients should visit the dentist twice a year, or every six months. We not only provide professional dental cleanings at routine appointments but can find dental problems as they emerge. If we find oral health problems early, we can prevent further damage to the smile. Patients can quickly discover changes in their smiles, which is why we recommend dental visits on a regular basis.
Contact Our Dental Office Today
Do you need quality dental care in Hartland, Parshallville, or Livingston County, MI? Call Hartland Dental Care at 810-255-5203. You can also schedule your next dental visit with our team on our website. Don't hesitate to ask our team any questions you may have about your care, they are always glad to help.